Term 3  5 August till further notice by Victorian Government and CECV
 All students who can learn from home must learn at home
On Sunday 3 August , the Victorian Government announced that, on the advice of the Victorian Chief Health Officer and CECV, metropolitan Melbourne will move to Stage 4 restrictions to slow the spread of coronavirus (COVID-19).
The changes to schools' operations will come into effect from Wednesday 5 August and are likely to apply until the end of Term 3.
Please note that Tuesday 4 August is a school closure day.
The school will be closed and Kharisma Kids will not be operating on this day.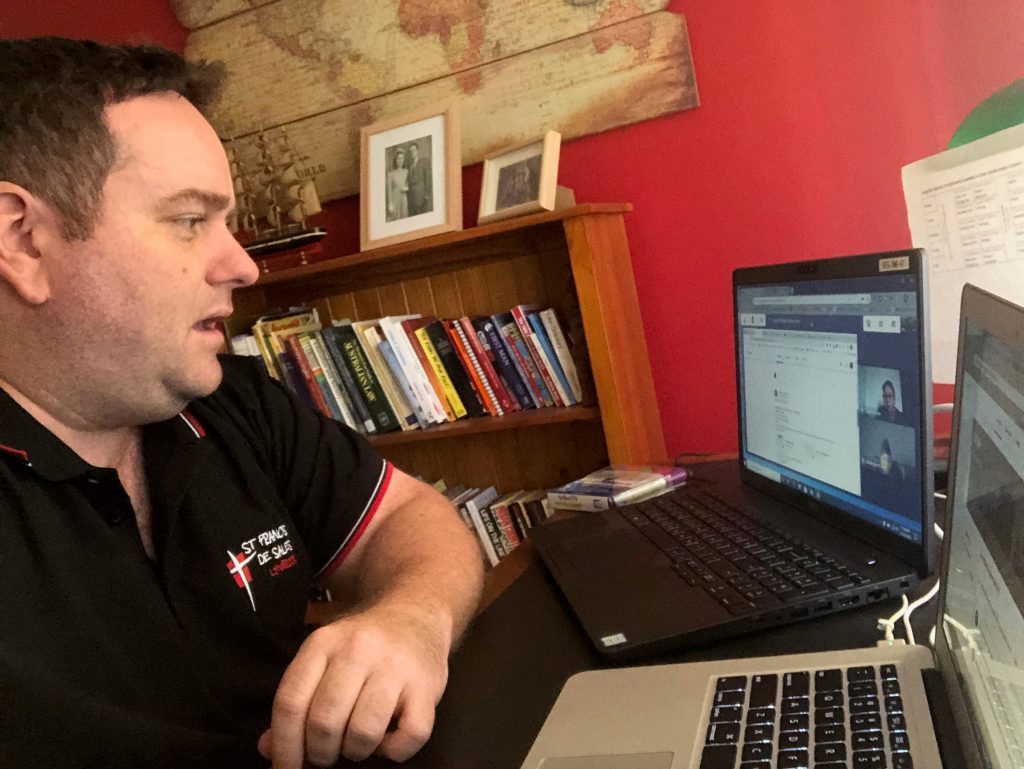 As outlined in the Chief Health Officer's advice, schools remain safe places for staff and students – but these steps are critical measures to reduce the movement of students and families across the state.
There are implications for our school, and for families in our school community. A summary of what the changes mean for St Francis de Sales, Lynbrook is stated below.
Prep to Year 6 students will continue with remote and flexible learning.
The criteria for students that can attend on-site has changed as follows:
children whose parents are permitted workers as defined by the Victorian Government on Monday 3 August.
vulnerable children in out of home care, children known to child protection and other agencies and children the school identifies as vulnerable
children with a disability who also fit one of the above two categories.
From Wednesday 5 August till further notice by the Victorian Government and CECV,
all students who can learn from home must learn at home.
The school will provide supervision ONLY for children when both parents/carers are permitted workers as defined by the Victorian Government on 3 August 2020 and cannot work from home as BOTH parents are working from 8:45 am to 3:20pm and are not able to supervise their child at home and no other arrangements can be made.
Please complete Care Monkey eform by Tuesday 4 August  to inform us of your intentions for your child to learn remotely at home or onsite at school.
Remote Learning
It is important to understand that students will receive the same learning program at home, as those who attend school. At this stage it is likely that most teachers will be teaching remotely from home, while a very limited number of leaders, teachers and support staff will be onsite Monday to Friday, 8:45AM – 3:20PM.
This is a difficult time as we comply with the restrictions necessary for the health and wellbeing of our community. If your family or your child requires extra support, please contact me via email: principal@sfslynbrook.catholic.edu.au  Please know that St Francis de Sales staff are here to support your family during this difficult time.