Just over a year a go on the 16 March 2022, the first FIMMA trucks rolled into the school and before we knew it fences were up and it was all GO…Go…Go!!
We watched with great excitement from our many vantage spots as construction commenced, holes were dug, concrete was poured and steal beams were craned into place. Before our eyes the enormous building took shape, as the roof went on and bricks were laid.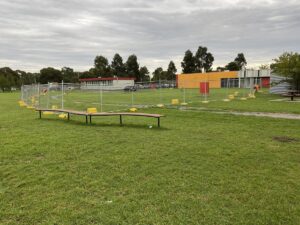 March 16 2022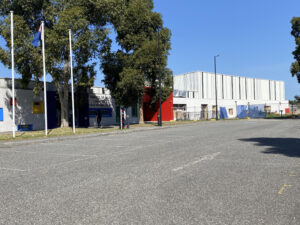 March 16 2023
In just a year, so much has occurred both inside and outside as an army of trades has helped to make the design and our dream a reality. Work is currently going on inside, to complete cabinetry, tiles, the special basketball stadium floor and install the kitchen. We are all very excited and cannot wait to see the building finished.
The completion date is expected to be in early May and we hope to move in soon after. We are just so delighted to have this multi-purpose hall to add to our sensational school facilities.
Landscape plans are also being completed and there will be an official opening of our new building later this year.