At St Francis de Sales Primary School, Respect, Responsibility and Kindness are our expected behaviours.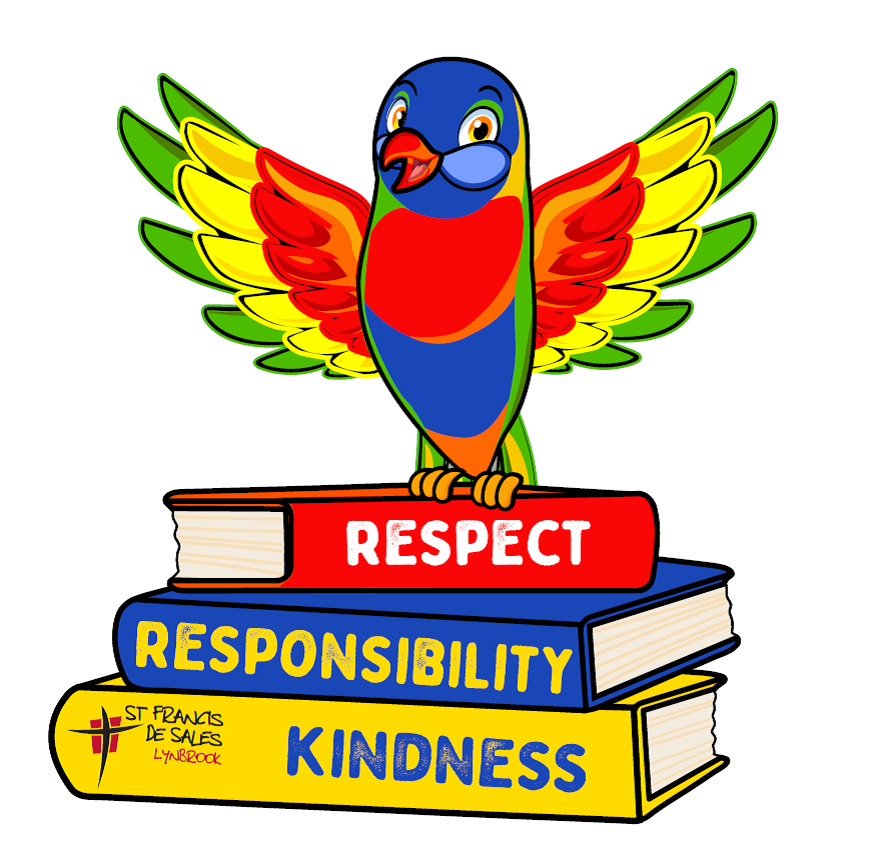 We implement Positive Behaviour for Learning (PBL) which is a whole-school framework that promotes positive behaviour across the school and a safe and supportive learning environment. The PBL framework makes sure all our students are explicitly taught the expected behaviours with clear and consistent boundaries.
Our matrix sets out behaviour expectations for all members of the school community.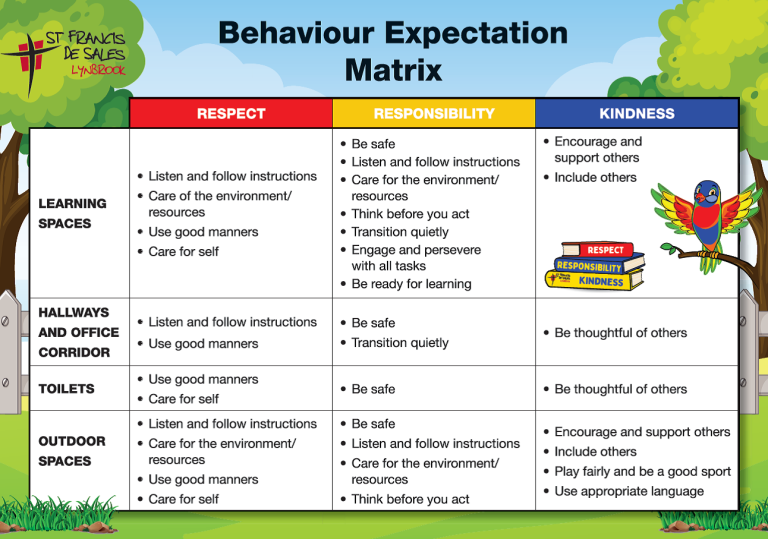 Staff take a proactive, preventative approach to ensure all students receive the appropriate level of support to help them to be successful at school.