At St. Francis de Sales we offer Physical Education as a specialist area.
Physical Education and Sport play an important role in children's development at St. Francis de Sales. The curriculum helps them to be resilient, and make decisions and take actions to promote their health, safety and physical development and participation.
Our Junior School Physical Education Program aims to equip students with fundamental motor skills and coordinated movement sequences.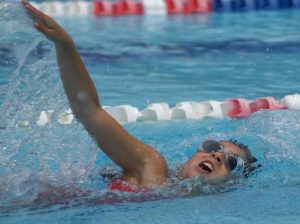 The Senior School Curriculum aims to incorporate movement and motor skills developed in the junior year's program with various sports and activities using a game sense approach.
The St Francis de Sales senior students program is enhanced with involvement in Interschool Sports, Swimming, Athletics, Cross Country and Bike Education Programs.
Participation is a key focus of the Health and Physical Education learning area and all are encouraged to achieve their personal best at St Francis de Sales.
Congratulations to our 2019 Swimming Team that our the 'Champions" of the  Hampton Park District Primary Schools Sports Association (HPDPSSA)